REFINING
REFINING
Sending the ingots to the smelting furnace, whose fundamental analysis has been completed at first admission by determining the weight and the fineness level.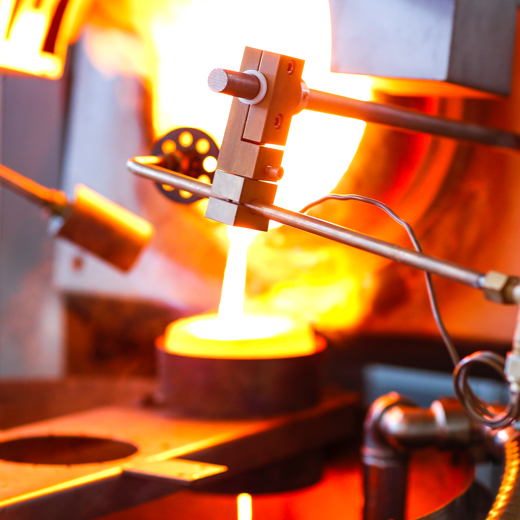 REFINING
After the smelting process, sending the popcorn-shaped gold pieces that flaked off to refining to be purified.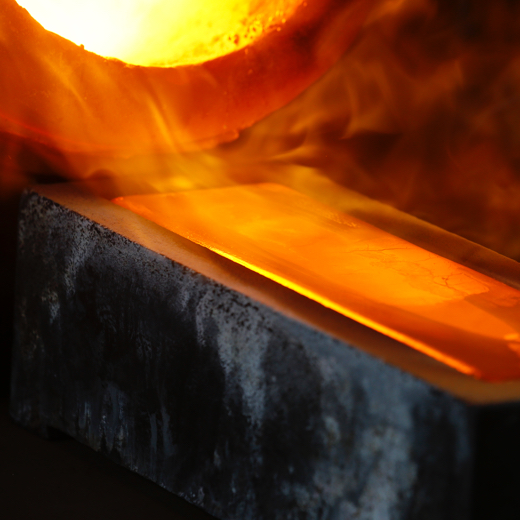 REFINING
Using the Aqua Regia (King's Water) method during the refining process, the popcornshaped gold pieces that haven't been purified yet dissolve in the rotary tumblers by adding various solvents.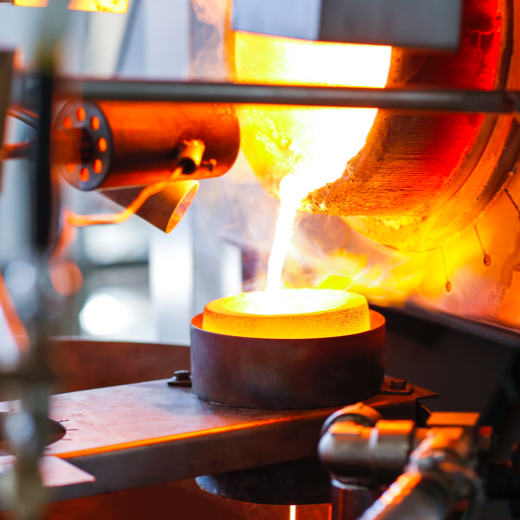 REFINING
Transferring the dissolved gold into settling tanks to be filtered in order to obtain pure gold.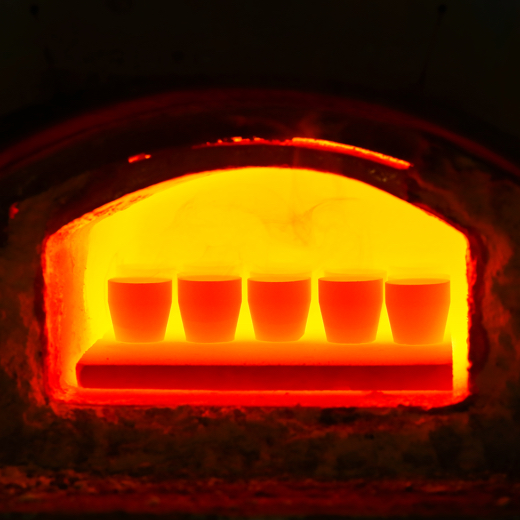 REFINING
According to the need and purpose, smelting the pure gold a second time to obtain granular gold or ingots; reducing the fineness level of the 99.99% pure gold to 99.5% when producing gram gold bar; and lastly, manufacturing 0.5, 1, 2.5, 5, 10, 20, 50, 100 and 1000 gram products.
LABORATORY
SERVICES
Different analysis methods are used in Ahlatcı Metal Refinery's state-of-the-art laboratories. With 'Gravimetric Analysis', which is among the analysis methods used, the mass of the analyte (the chemical substance in question) concentration of the substance which will be subjected to gravimetric analysis, is measured with a 6-digit precision scale. With the Cupellation method, in order to determine the gold content in the alloyed metals, all other metals except silver are separated with the help of lead. Additionally, with another analysis method called Acid Parting, the silver from the silver-gold alloy is separated by using nitric acid. The remaining substances are washed, dried, and tempered to obtain gold.
Instrumental analysis with various devices is also carried out at the refinery. The amount of valuable metals like gold and platinum in liquid solutions are determined with beam and sound, using ICP-AES (Inductively Coupled Plasma Atomic Emission Spectroscopy) and XRF (X-Ray Fluorescence Spectrometry).